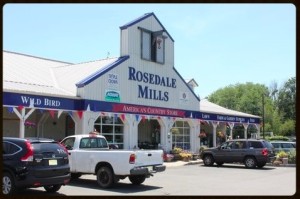 We will be running a mini-version of the Market on the first 4 Saturdays of November.Watch this newsletter to find out who is coming each week. We will keep the same hours (9am to 1pm), but move under the eaves by Rosedale's front door. We plan to keep it simple – no music, no recycling, no special events; just wonderful food!
Participating Vendors will be:
Chickadee Creek
Terra Momo Bakery & Camella Sauces
Beechtree Farm
Fulper Farm
Lincoln Creek Smoke House
Judith's Dessert Boutique
Stace of Cakes
Sacred Roses.